Aug 1, 2012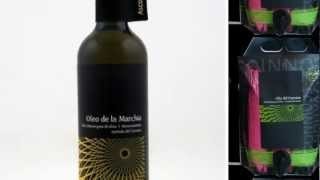 From the warm shores of Adriatic sea, in the central Italy comes some of the best Extra Virgin Olive Oil of the World, some of most exclusive and breathtaking ultra-premium extra virgin olive oil, that is simply mandatory on any connoisseur's table, or educated olive oil enthusiast. Even in the most protective alluminium bag this olive oil is reputed to be one of the best in the world.
It is created by cold-pressing only the rare and ultra-fine Tenera Ascolana olive variety, a species so unique that is mentioned even by the ancient latin historian Plinius the Elder
This is definitely one of the olive oils you must try before you… well, before you can say you are an educated olive oil appassionato!
With a rich aroma of tomatoe, green apple, almond, artichoke and walnut the flavor is intensely sweet and fruity, with a memorable after-taste, and a sharp bite that makes this oil a true jewel for the educated palate. If you haven't tried it, you must!
See on www.youtube.com
I am what I do: Curation, Social Media Marketing, Triathlon, Travelling, Real Estate.
I am passionate about Le Marche Region in Italy, follow me to discover it.
Latest posts by Mariano Pallottini (see all)
0