Aug 1, 2012
See on Scoop.it – internetbillboards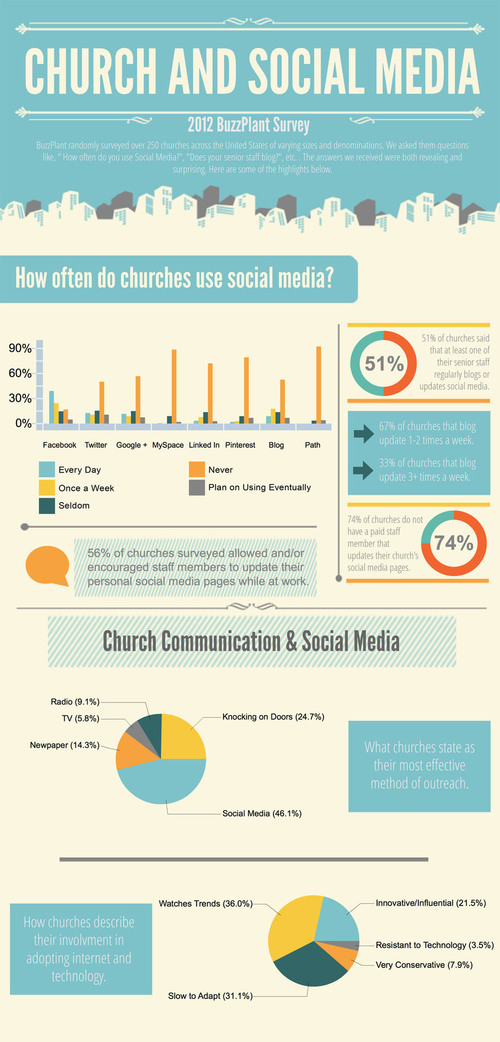 Religion isn't a word often associated with technology — but it should be.
Communication between religious organizations and their followers has blossomed on social media. Many churches have turned to social networks to increase their outreach to spread their teachings.
Buzzplant, a Christian-based digital advertising agency, surveyed churches to see how they're using social media within their organization. More than 30% of churches surveyed said they update Facebook each day, while close to 15% said they never use the network.
Just under half of those surveyed say social media is the most effective method of communication, while about 25% prefer the more traditional method — knocking on doors.
See on mashable.com
Founder and CEO of Internet Billboards. A futurist and serial entrepreneur, as well as a professional fitness trainer, martial artist, and business strategist. Helped to develop inbound advertising. An avid content curator who enjoys finding those digital gems out there in cyberspace and sharing them with others.
Latest posts by Tom George (see all)
0