Jul 31, 2012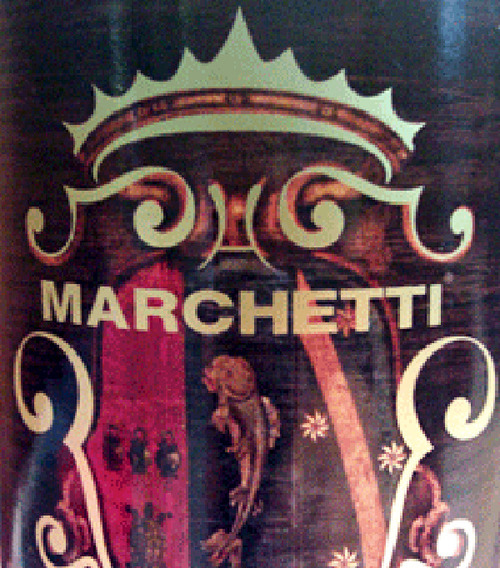 2010 is shaping up as quite a fine vintage across Italy. Just taste this smooth, plummy gem, a luscious and artisanal Italian red value with the old-school ethnicity of the Marche. I could tell this bottle wowed the crowd at our Italian grand tasting this month as much as super-Tuscans, Barbarescos and other big bucks bottles I had on offer. The Rosso Conero drinks beautifully, lots of fruit with an edge of spice and smoke, amazing for the price. It's also a delicious way to end your Montepulciano confusion: Lovely six syllables, but they apply to too many wines. This wine is made from montepulciano the grape, not in Montepulciano the place (in Tuscany). Marchetti comes from the Marche, an old and newly-promising region a couple of hours south of Bologna on the Adriatic. It's one of the best places in Italy to grow montepulciano and Maurizio Marchetti is one of the guys showing it off. You already know Marchetti for his killer verdicchio and he's just as artful with his red. He blends in a little sangiovese, but it's the 90 percent montepulciano that gives the wine its character.
2010 Marchetti Rosso Conero Montepulciano
Loads of ripe fruit wrapping around a serious core of concentration. 2010 is shaping up to be fabulous in Italy and this is a sneak peek. The ethnicity of the Marche is textbook here, this could be nothing else. The purity is stunning.
See on blog.b-21.com
I am what I do: Curation, Social Media Marketing, Triathlon, Travelling, Real Estate.
I am passionate about Le Marche Region in Italy, follow me to discover it.
Latest posts by Mariano Pallottini (see all)
0