Jul 26, 2012
See on Scoop.it – internetbillboards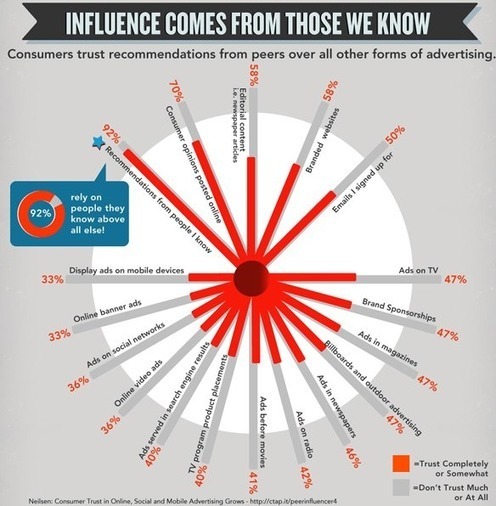 Customers Who Share Their Experiences Online Shape Buying Behavior…
It seems that everywhere you go the subject of digital influence always finds its way into conversations. It's a deeply personal subject and one that affects us as human beings who live more and more online and also as business professionals trying to reach people like us. Let's get something out of the way. Digital influence is important if not critical to your business…perhaps more than we realize at this moment. Starting with Klout and now expanding to a full universe of tools and services including Peer Index and Kred, the state of digital influence can be measured. To what extent or effectiveness is under debate. But nonetheless, understanding influence and how it affects your business is more important than ever before.
See on networkingexchangeblog.att.com
Founder and CEO of Internet Billboards. A futurist and serial entrepreneur, as well as a professional fitness trainer, martial artist, and business strategist. Helped to develop inbound advertising. An avid content curator who enjoys finding those digital gems out there in cyberspace and sharing them with others.
Latest posts by Tom George (see all)
0