Jul 26, 2012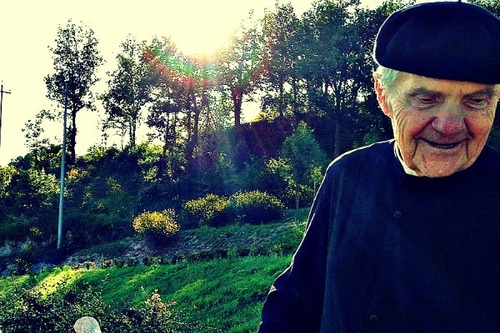 In a small corner of this town known for its large, modern university, Don Ezio, a priest, has decided to do education the old-fashioned way with Il Pellicano, a school for adults without jobs or who want to pursue interests in artisan craftsmanship. Don Ezio, 85, said the name Il Pellicano comes from a medieval legend of a pelican that would feed its chicks with its own blood if fish could not be found. Since then the pelican, he said, has been associated with Jesus Christ, whom Christians believe sacrificed his blood and life to save the souls of mankind.
But to the soft-spoken Don Ezio, the pelican is not just the symbol of his foundation, but has been a guide to his lifestyle in 74 years as a priest. From his gray balding head, to his slow shuffle, he exudes calmness and peace, the same qualities he hopes to bring to education.
"You have to do things for others," he said. "The world is so bad because we all think about ourselves before others. Men should follow the example of the pelican."
See on 2012.inurbino.net
I am what I do: Curation, Social Media Marketing, Triathlon, Travelling, Real Estate.
I am passionate about Le Marche Region in Italy, follow me to discover it.
Latest posts by Mariano Pallottini (see all)
0