Jul 25, 2012
See on Scoop.it – Educating Voters and Promoting the Vote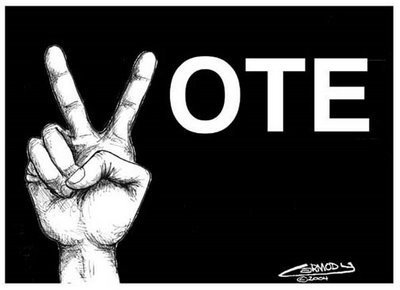 The Republicans in Pennsylvania are trying to take the state back to the Jim Crow Laws. And they are above the Mason Dixon Line. Imagine what's going on down South!!!
These immoral greedy asses admitted they have no basis on which they can rely upon to require voter id cards AND they are making it nearly impossible to even get a voter id card. Read about this WHITE RURAL FARMER's experience
See on poorroy.blogspot.fr
We genuinely care about the future for America and don't want her to keep slipping behind. So we decided to try and educate people about the truth, and push all of you to get out there and vote.

PROMOTE THE VOTE: Emotionally engage, motivate and harness eligible voters to cast their votes in November and inspire others to do the same.

EDUCATE VOTERS: Provide our audience truthful and factual in
formation so that they are best informed while choosing a political candidate to support.

RECRUIT SUPPORT FOR PETITIONS: Encourage people to sign petitions and mobilize our audience to support specific issues/legislation.
Latest posts by Sound From The Ground (see all)
0