Jul 23, 2012
See on Scoop.it – Speaking to Market Your Business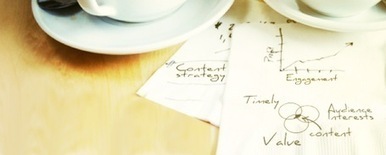 Here are some tips to help you use content to support your company's brand. In the past, branding has been used to create a connection with customers. However now, with blogging and social media, content strategies may be what you need to engage your audience beyond your branding efforts.
See on www.contentmarketinginstitute.com
Debra Simpson is a website and social media consultant who specializes in publishing content online. With her knowledge of the digital world and passion for publishing, she designs easy-to-use solutions to assist clients in advancing their online presence.
Latest posts by Debra Simpson (see all)
0