Jul 21, 2012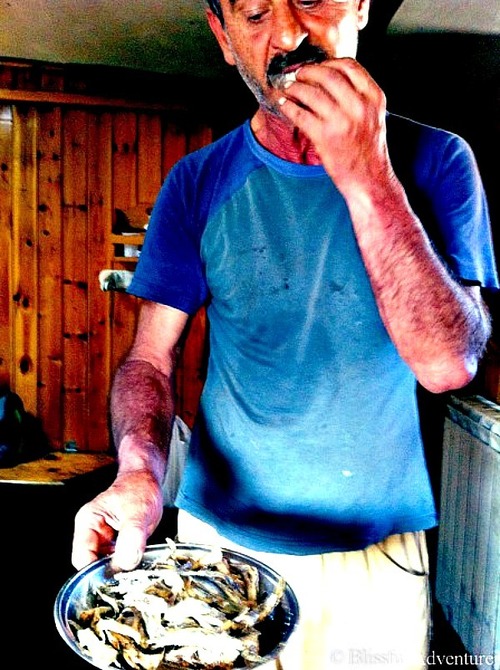 The Top 25 Italy Moments #10 – Man of Le Marche, continues our series of The Blissful Adventurer's most compelling events in 20 years of Italy travel and reveals the true story behind yesterday's post: The Legend of Boomie Bol
The Scene: Juliet and I had just arrived by train from Venice to the port town of San Benedetto del Tronto in Italy's Le Marche region. San Benedetto is Italy's second busiest seaport just behind the mighty Genoa. Le Marche was once a papal state and is replete with palaces, fortifications, theaters, and very few people. I was consistently mesmerized by the beauty of the place and at the same time how empty the streets were in every stunning hilltop town. I imagined this was what Tuscany might have been like in the late 1940s.
David Parish, a wonderful man of British and Italian descent met us at the train station and suggested we see the port. David is one of my favorite people in Italy and his wicked dry sense of humor played right into the hands of 2 very jet-lagged travelers. Little did any of us know, including David, that his sense of humor would be on full display in the first 30 minutes of our journey.
The Action – We arrived at the port and immediately David suggested he go into this shop and ask for a snack. Forgetting all my Italian in an instant my brain went straight for the English cognate and to the gutter. I thought this was going to be one hell of a town till David reminded me that this was simply a cute way of saying the shop specialized in raw seafood (crudo) and without condiment or impediments (nudo). Asporto means to take away or takeout in American English. Sadly, the shop did not open for another hour so we made our way into the little market to see some of the day's catch…
See on theblissfuladventurer.com
I am what I do: Curation, Social Media Marketing, Triathlon, Travelling, Real Estate.
I am passionate about Le Marche Region in Italy, follow me to discover it.
Latest posts by Mariano Pallottini (see all)
0