Jul 20, 2012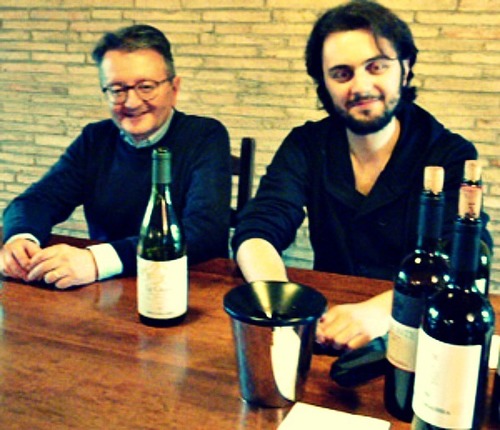 In the early 1800s the Napoleonic kingdom of Italy annexed territory in Le Marche formerly owned by the Papacy or religious orders. Shortly thereafter this territory became a very large estate known as the "Amministrazione Bonaparte." One portion of this estate was known as the "Boccadigabbia Podere" and was used for wine growing. In 1956 the "Boccadigabbia Podere" was sold to the Alessandri family by the last Bonaparte family claimant.
Today Elvidio Alessandri and his son, Lorenzo, carry on the winemaking tradition begun under the Bonaparte regime. The winery and one of its two vineyards are located in the low hills rising from the Adriatic Sea just north of the city of Civitanova Marche. Here the Alessandri family produces an interesting variety of red and white wines from both native Italian grapes as well as French varietals. Elvidio, the wine maker, has no formal training, but rather has thirty years of experience and follows the tradition of Italian farmer/winemakers. The uniqueness of Boccadigabbia's wines comes both from the quality and the choice of wines produced.
See on www.wineloverspage.com
I am what I do: Curation, Social Media Marketing, Triathlon, Travelling, Real Estate.
I am passionate about Le Marche Region in Italy, follow me to discover it.
Latest posts by Mariano Pallottini (see all)
0