Jul 18, 2012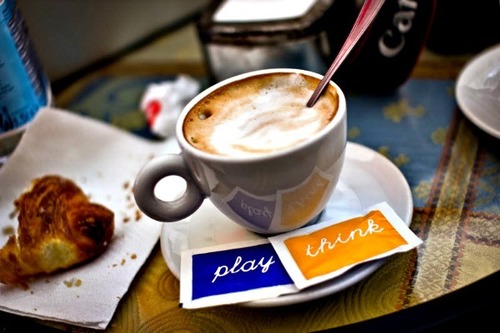 Asking for a "latte" won't get you want you want
"It's a way of life," says Giovanni Garbugli, co-owner of Urbino's Sugar Café, as he explains why coffee in Italy is the best in the world. Want to order coffee like a native? Here are a few tips on what to drink and how to order it, Italian-style.
In the U.S., a "macchiato" is likely to come with caramel flavoring. But in Italy, a macchiato is very different. "Macchiato" literally means "marked" or "spotted." And in Italy, that is just how the people like it: A shot of espresso spotted with just a little bit of milk is a "caffé macchiato." A "latte macchiato," on the other hand, is a cup of warm milk spotted with espresso. The more common form is the caffé macchiato.

Anywhere in the States, a "latte" is well known to be a mix of milk and espresso. In Italy, asking for a latte will get you a glass of milk. Why not order like a true Italian and get a cappuccino? A cappuccino is mostly espresso with some milk, often served in a ceramic cup to keep the drink warm….
See on 2012.inurbino.net
I am what I do: Curation, Social Media Marketing, Triathlon, Travelling, Real Estate.
I am passionate about Le Marche Region in Italy, follow me to discover it.
Latest posts by Mariano Pallottini (see all)
0