Jul 18, 2012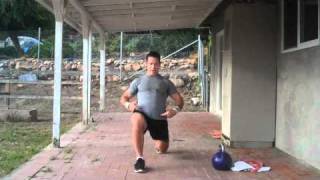 Steve Cotter discusses how to develop hip flexor flexibility to help with finding a good rack position for Kettlebell Clean, Jerk, Press, Push/Press, etc .
Lunge explained. Hips forward, shoulders back.
See on www.youtube.com
Intuitive Counselor/Mentor for over twenty years.I Create, Curate and Integrate Content on the Human and Digital Experience. Inspiration, Enchantment and Shadow. I love people, thrive on exercise, the outdoors and time alone.
Latest posts by Pat Novak (see all)
0