Jul 15, 2012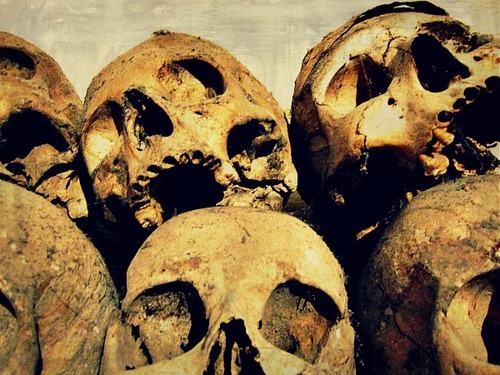 Without its mummies, Urbania would be dead to tourists, and the economy might be moribund.
URBANIA, Italy — The mummies of Urbania are all about keeping up appearances.
Pinned to the wall in awkward standing positions, the 18 dessicated bodies have yellowed skin that hangs off them like deflated and torn paper balloons encasing dehydrated organs.
Without lips, the corpses have no choice but to grin as camera flashes bounce off the glass that separates living from the long dead.
These mummies are the celebrities of Urbania, bringing in more tourists than any other attraction in the town of 7,000. Last year, 10,539 tourists visited the home of the mummies, La Chiesa Dei Morti, or the Church of the Dead, according to the Tourist Information Office.
That's about 36 percent of all tourism in Urbania. Without the mummies, Urbania would not receive nearly the amount of attention it now gets, nor the 2 euro admission from each visitor.
"Tourism is important for this little town as it is for the rest of Italy, of course," said Dr. Feliciano Paoli, director of Urbania's library and civic museum, through an interpreter. "Even more so in a moment of economic crisis, attracting tourists can be something valid to integrate the economy."
Tour guide and custodian of the mummies, Giovanni Maestrini, 30, believes this attention comes from mankind's unique curiosity.
Read full article by MADDALINE LIOTTA
See on 2012.inurbino.net
I am what I do: Curation, Social Media Marketing, Triathlon, Travelling, Real Estate.
I am passionate about Le Marche Region in Italy, follow me to discover it.
Latest posts by Mariano Pallottini (see all)
0