Jul 15, 2012
See on Scoop.it – Content Curation World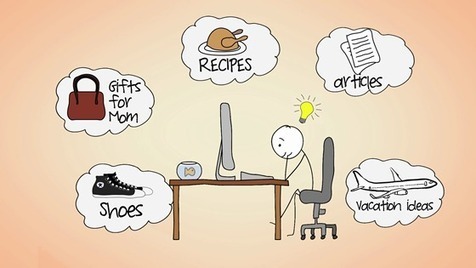 Robin Good: Clipix is a Pinterest-like clipping and collection app which allows you to capture images and content from any web page and to organize it in custom visual boards.
One key feature that differentiates Clipix from Pinterest (though it is likely that Pinterest will add this feature soon as well) is the ability to organize together multiple sets into a "multiboard".
Other key features include a "Price Drop Alert" which emails you when the price of one of the commercial products you have clipped drops and
"…For example you might have a multiboard that you call "Recipe Ideas" and inside you'd have 3 clipboards: Baking Recipes, Soup Recipes, and Health Recipes.
The easiest way to create a multiboard is by dragging one clipboard from the icon in the lower right-hand corner into another clipboard."
Video promo: http://youtu.be/4heBUKnDb-w
FAQ: http://www.clipix.com/FAQs.aspx
Try it out now: http://www.clipix.com/
See on www.clipix.com
Founder and CEO of Internet Billboards. A futurist and serial entrepreneur, as well as a professional fitness trainer, martial artist, and business strategist. Helped to develop inbound advertising. An avid content curator who enjoys finding those digital gems out there in cyberspace and sharing them with others.
Latest posts by Tom George (see all)
0