Jul 14, 2012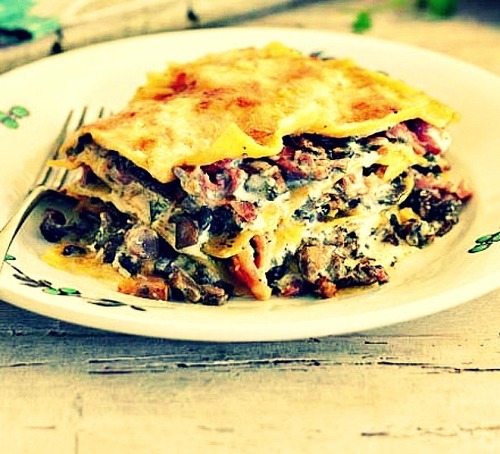 One of the most famous dishes from the La Marche region of Italy, vincisgrassi, is both attributed to General Windischgrätz who fought Napoleon at Ancona and to princisgrassi (meaning fat for the prince). In either case it's very rich – some versions being even richer with the addition of sweetbreads and a pasta dough made with vin santo or marsala.
Nutrition per serving
847 kcalories, protein 33.1g, carbohydrate 26.8g, fat 67.5 g, saturated fat 38.0g, fibre 2.3g, salt 3.4 g
Ingredients
30.0g dried porcini
500.0ml double cream
500.0ml chicken stock
1 bay leaf
olive oil
400.0g flat mushrooms , finely chopped
flat-leaf parsley , chopped to make 2 tbsp
300.0g Parma ham , shredded
1 egg
6 large sheets or 12 small sheets fresh pasta
150.0g Parmesan , grated
25.0g butter , softened
See on www.bbcgoodfood.com
I am what I do: Curation, Social Media Marketing, Triathlon, Travelling, Real Estate.
I am passionate about Le Marche Region in Italy, follow me to discover it.
Latest posts by Mariano Pallottini (see all)
0