Jul 12, 2012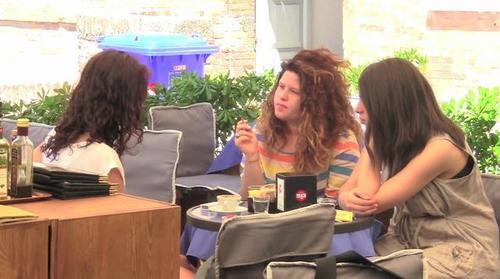 URBINO, Italy–Leaning against the door frame of the Bar del Teatro, his reading glasses resting on his head, Carlo Marchionni takes a drag of the Marlboro Red between his thin lips, and stares at the idyllic view before him.
"What is a typical day for a restaurant? For a bar? Waiting, looking at the landscape, waiting for the customers to sit," Marchionni, 58, said through an interpreter. "Every day is different. Every day is the same."
A typical Italian breakfast is a cappuccino and a croissant.
In a city with about 25 cafes facing major streets, del Teatro provides a different experience because it has a view equal to the Ducal Palace's, but a life distinctly its own.
The Palace towers over the cafe to the left; the street Corso Garibaldi lies straight ahead; and the rolling green hills and deer -skin-colored fields ring the city on the right.
"All you need to see is the landscape to know that this cafe is special," said Ricardo Marchionni, 61, Carlo's older brother and co-owner. "We have landscape on the left and landscape on the right. It looks like a fairy tale place."
The scenery is one of the reasons customers continue to stop by throughout the day.
"I like the view. I come for the site, for the landscape," said Michele Bartolucci, a del Teatro regular.
The Marchionni brothers have been working together at Bar del Teatro for 28 years.
Bartolucci, a former violin player and Urbino University librarian, has been coming by the cafe at least once a week for five years, usually for breakfast.
"I love coffee, hot coffee with a dash of milk," said Bartolucci, citing a staple of the Italian breakfast.Carlo works from 7:30 a.m. until about 3 p.m. Ricardo arrives around 12 to help with the lunch crowd…
See on vimeo.com
I am what I do: Curation, Social Media Marketing, Triathlon, Travelling, Real Estate.
I am passionate about Le Marche Region in Italy, follow me to discover it.
Latest posts by Mariano Pallottini (see all)
0