Jul 11, 2012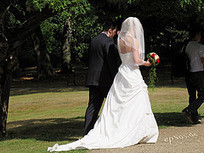 written by Barbara Stanny
I just had a close shave with Self-Sabotage. And it wasn't pretty.
I share my story as a public service. To warn you of an all-too-common, but seldom discussed, problem—what can happen when you exceed your capacity for abundance.
I was having an Upper Limit Problem. I'd maxed out on how much good stuff I could stand.
As Gay Hendricks explains, "Each of us has an inner thermostat setting that determines how much love, success, and creativity we allow ourselves to enjoy."
The minute we exceed that setting—by "making more money, experiencing more love, drawing more positive attention to yourself—you trip your upper limit switch."

See on www.forbes.com
Intuitive Counselor/Mentor for over twenty years.I Create, Curate and Integrate Content on the Human and Digital Experience. Inspiration, Enchantment and Shadow. I love people, thrive on exercise, the outdoors and time alone.
Latest posts by Pat Novak (see all)
0