Jun 22, 2012
See on Scoop.it – internetbillboards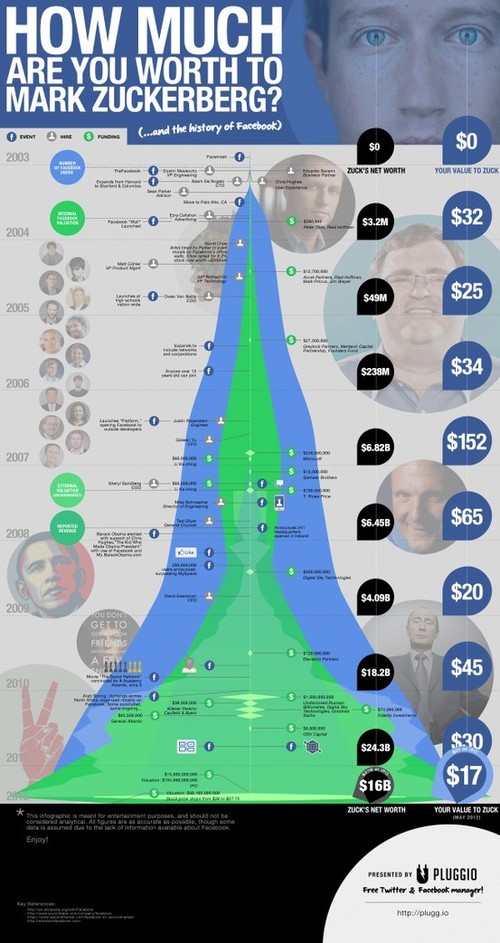 After the Facebook IPO, you may have a pretty good idea of how much Mark Zuckerberg's net worth it. However, don't you ever wonder how much is your worth to him?
A visually-rich infographic from Pluggio shows the progression of Facebook's value since founding, including Mark Zuckerberg's net worth, the value of each user to him, and major Facebook events plotted on the timeline from 2003 – May 2012. As of May 2012, every Facebook member's worth is $17.
Bigger version here: http://ijustdid.org/2012/06/facebook-member-value
See on pinterest.com
Founder and CEO of Internet Billboards. A futurist and serial entrepreneur, as well as a professional fitness trainer, martial artist, and business strategist. Helped to develop inbound advertising. An avid content curator who enjoys finding those digital gems out there in cyberspace and sharing them with others.
Latest posts by Tom George (see all)
0