Jun 14, 2012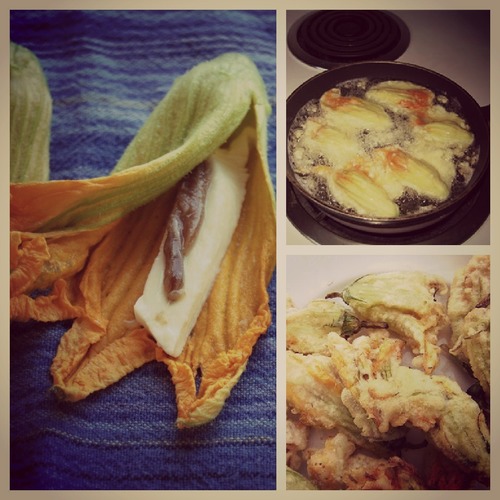 Although other regions in Italy stuff zucchini flowers with ricotta or cured meat, Roman and Le Marche-style fiori di zucca are always made with a lone anchovy and a small bit of mozzarella. Once filled, they get dipped in a yeasty batter and fried -preferably in vegetable or light (not extra virgin) olive oil.
Ingredients:
10-15 zucchini flowers
2-3 eggs
1 cup flour
4 tablespoons of beer
Vegetable oil sufficient for frying
1 fresh mozzarella ball sliced into thin strips
Anchovy fillets (or none if you don't like the taste)
See on poveracucina.blogspot.it
I am what I do: Curation, Social Media Marketing, Triathlon, Travelling, Real Estate.
I am passionate about Le Marche Region in Italy, follow me to discover it.
Latest posts by Mariano Pallottini (see all)
0