Jun 14, 2012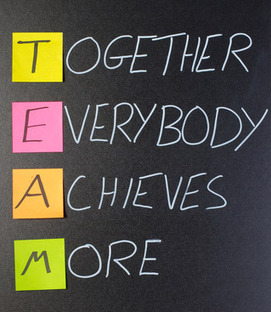 Did you know there is a lot of work that has to happen before one begins creating a content marketing strategy? There is and I am going to give you some strategies that will help you begin and also explain some important "non-negotiables", as I call them.
First, Create a Team
Your business will need at the least a team of two people. This is especially true when your are writing/rewriting the content for the main pages of a website. They need to work together to create the content you need. There should be brainstorming and as they say, two brains are better than one. Seriously, this task is a two person job at a minimum.
There is Work to Be Done Before Your Team Begins:
There are no short cuts for effective and organized content marketing. The non-negotiables below have to be completed before writing begins. They apply to the writing of main content pages of a website and all other forms of content marketing.
Read more: http://bit.ly/M0gEc7
See on www.searchenginejournal.com
I am a NETWORKER and SOCIAL MEDIA GEEK. Entrepreneur and autodidact, I like freedom, talk about interesting stuff, music, travel, lifestyle and much more!

Active as entrepreneur and convinced autodidact for over twenty years, I choose since many years networking and social media activities.

Throughout this long period I was active in the commercial sector; insurance, real estate, health, well-being..., a wide range of knowledge, where I gained a lot of experience, expertise and know-be! Today, my main objective is to develop a global activity (Networking - Social Media - People Building) with people who have the same vision of life and quality of life to have success together!

If you need support to develop a strategy for your online presence, feel free to CONTACT ME!
Latest posts by Martin Gysler (see all)
0