Jun 8, 2012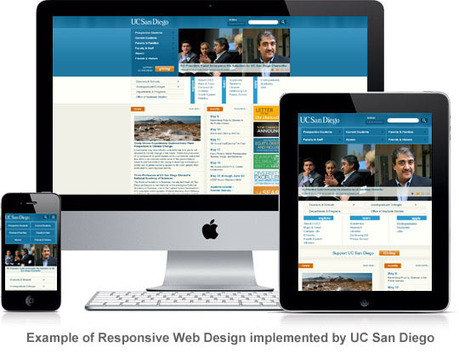 As of February, the smartphone share in the United States has reached nearly 50%. 2012 is FINALLY "the year of mobile" and this means that you need to invest in a mobile user experience. Check your analytics — that mobile traffic share keeps growing!
With all of the hype that responsive web design is getting, what are the biggest implications for marketers and SEOs regarding its fit as the long-term mobile strategy?
First Of All, What is Responsive Web Design?
In a nutshell, responsive web design (RWD) is a technique which uses fluid layouts (which "stretch" to as much screen real estate as possible) in addition to the CSS "@media queries," which apply different style sheets (CSS) based on the current screen size of the device. With responsive design, your website will fit virtually any device with a full browser:
smartphones, iPad + other tablets (both landscape and portrait modes), and even TVs. It doesn't matter that thr Galaxy Tab's resolution is different from a Nexus S phone — your site will render beautifully, as long as responsive design was correctly implemented.
Read more: http://mz.cm/LI09iS
See on www.seomoz.org
I am a NETWORKER and SOCIAL MEDIA GEEK. Entrepreneur and autodidact, I like freedom, talk about interesting stuff, music, travel, lifestyle and much more!

Active as entrepreneur and convinced autodidact for over twenty years, I choose since many years networking and social media activities.

Throughout this long period I was active in the commercial sector; insurance, real estate, health, well-being..., a wide range of knowledge, where I gained a lot of experience, expertise and know-be! Today, my main objective is to develop a global activity (Networking - Social Media - People Building) with people who have the same vision of life and quality of life to have success together!

If you need support to develop a strategy for your online presence, feel free to CONTACT ME!
Latest posts by Martin Gysler (see all)
0