Jun 7, 2012
See on Scoop.it – Content Curation World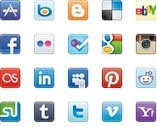 From the New York Times review by Carol Roth: "Dreve intends to help you cut through the clutter and the noise online by curating content that is relevant to you.
…
On the problem side, his premise that a majority of data and information cluttering the Internet is not relevant to anyone strikes me as legitimate.
Finding a mechanism that cuts through the clutter is a worthy goal — notwithstanding the possible push back from users who do not want to give up that control.
The solution proposed by Dreve.me, discussed in the video at a macro level, is to curate what people want to see and create connections by using your activities and preferences on one network or Web site to inform what you see on other networks."
Full review and video pitch: http://boss.blogs.nytimes.com/2012/05/22/dreve-me-wants-to-help-you-cut-through-the-clutter-and-noise-online/
Second review on NY Times: http://boss.blogs.nytimes.com/2012/05/29/taking-a-second-meeting-with-dreve-me/
Robin Good: Like many other social news discovery tools, Dreve.me allows you also to select and re-share on your preferred social network your favorite stories.
More info: http://dreve.me/
See on dreve.me
Founder and CEO of Internet Billboards. A futurist and serial entrepreneur, as well as a professional fitness trainer, martial artist, and business strategist. Helped to develop inbound advertising. An avid content curator who enjoys finding those digital gems out there in cyberspace and sharing them with others.
Latest posts by Tom George (see all)
0