Jun 7, 2012
See on Scoop.it – internetbillboards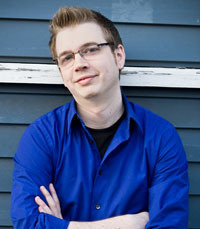 Support your marketing decisions with real data. Watch @HubSpot's free webinar The Science of Inbound Marketing.
Free Webinar: The Science of Inbound Marketing
Billions of pieces of data, 5 years of research, and tens of thousands of readers and attendees in the making, The Science of Inbound Marketing will be the paramount presentation of inbound marketing data, statistics and science. HubSpot's Social Media Scientist Dan Zarrella and HootSuite's VP Marketing Ben Watson will vanquish any unicorn-and-rainbows myths you may have about how inbound marketing really works.
See on www.hubspot.com
Founder and CEO of Internet Billboards. A futurist and serial entrepreneur, as well as a professional fitness trainer, martial artist, and business strategist. Helped to develop inbound advertising. An avid content curator who enjoys finding those digital gems out there in cyberspace and sharing them with others.
Latest posts by Tom George (see all)
0