Jun 5, 2012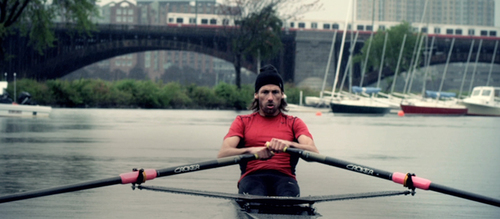 In our latest video for new class ShockWave, former World Champion rower Josh Crosby shows you why you should trade in the treadmill.
Chances are your entire cardio life has consisted of alternating stints on the treadmill, elliptical and bike. You probably thought that would be the best way to burn calories, torch fat and increase your overall fitness, right?
Wrong. Turns out you should have been rowing.
The oft-forgotten rowing machine burns the most amount of calories in the shortest amount of time with the lowest perceived rate of exertion, while being easiest on your precious, carefully-honed body.
Read more and see video: Rowing: The New Cardio – Q by Equinox http://bit.ly/NCk5FA
See on q.equinox.com
Tags: cardio, exercise, Fitness, Rowing, workouts
Intuitive Counselor/Mentor for over twenty years.I Create, Curate and Integrate Content on the Human and Digital Experience. Inspiration, Enchantment and Shadow. I love people, thrive on exercise, the outdoors and time alone.
Latest posts by Pat Novak (see all)
0