May 30, 2012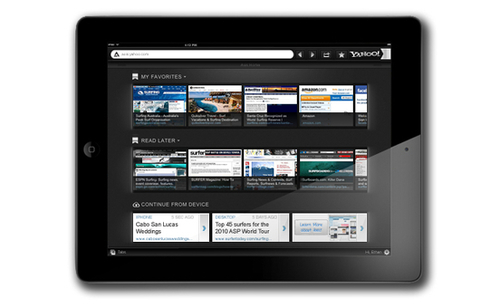 Yahoo!Launches Axis: A More Visual, Social, and Portable Browser… a great tool to discover on another way what you search. [note mg]
Yahoo!'s got a brand new search tool that will follow you from your desktop all the way home. Launched Wednesday night, Yahoo! Axis is socially connected, spatially redesigned, and has some unusual features that definitely make it worth a test drive. See a demo and screenshots here.
If you've got an iOS tablet or smartphone, you can download Axis as a stand-alone browser. (Sorry, Android users!) There's also desktop plugin that works with HTML5-enabled browsers including Internet Explorer, Safari, Firefox, and Chrome.
Read more: http://ow.ly/beLFl
See on socialtimes.com
I am a NETWORKER and SOCIAL MEDIA GEEK. Entrepreneur and autodidact, I like freedom, talk about interesting stuff, music, travel, lifestyle and much more!

Active as entrepreneur and convinced autodidact for over twenty years, I choose since many years networking and social media activities.

Throughout this long period I was active in the commercial sector; insurance, real estate, health, well-being..., a wide range of knowledge, where I gained a lot of experience, expertise and know-be! Today, my main objective is to develop a global activity (Networking - Social Media - People Building) with people who have the same vision of life and quality of life to have success together!

If you need support to develop a strategy for your online presence, feel free to CONTACT ME!
Latest posts by Martin Gysler (see all)
0