May 17, 2012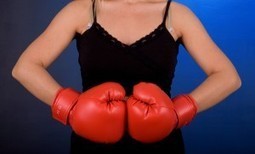 Are you ready for the fight?
Recessions are created for people who want follow this trend… why wouldn't you make your own trend and start your own business? An excellent post with some interesting insights and examples. [note mg]
Recessions are the perfect time to start a business: FedEx, Microsoft, Burger King and even GE were started during the recessions the U.S. has experienced over the last century and a half. If you've been thinking about starting a new business, the fact that the economy is down should not stop you. In fact, there are many reasons why the national economic situation should encourage you to start a new business now.
You Have Motivation…
Read more: http://bit.ly/L9RTWH
See on moneyning.com
Tags: burger king, business, Business and Economy, FedEx, General Electric, Microsoft, Recession, Small Business
I am a NETWORKER and SOCIAL MEDIA GEEK. Entrepreneur and autodidact, I like freedom, talk about interesting stuff, music, travel, lifestyle and much more!

Active as entrepreneur and convinced autodidact for over twenty years, I choose since many years networking and social media activities.

Throughout this long period I was active in the commercial sector; insurance, real estate, health, well-being..., a wide range of knowledge, where I gained a lot of experience, expertise and know-be! Today, my main objective is to develop a global activity (Networking - Social Media - People Building) with people who have the same vision of life and quality of life to have success together!

If you need support to develop a strategy for your online presence, feel free to CONTACT ME!
Latest posts by Martin Gysler (see all)
0