May 6, 2012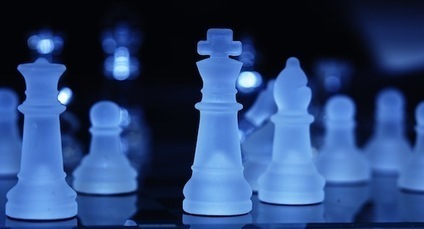 "Your perception of yourself has an enormous impact on how others perceive you." – Erin Falconer of Pick the Brain.
"If you really put a small value upon yourself, rest assured that the world will not raise your price." ~Author Unknown
I believe the best way to build self confidence is by broadening your life experiences. When you work hard to increase your knowledge, skills and experiences, you'll automatically become a confident person.
Life shrinks or expands in proportion to one's courage. ~Anaïs Nin, Diary, 1969
As you constantly increasing your exposure to life, you'll build your confidence in mastering or doing anything.
Confidence is something that you have to workout like a muscle.
You can't be confident at everything. We all lack confidence in some areas of life that we are not familiar with.
Read more: http://bit.ly/IRVeMS
See on www.pickthebrain.com
I am a NETWORKER and SOCIAL MEDIA GEEK. Entrepreneur and autodidact, I like freedom, talk about interesting stuff, music, travel, lifestyle and much more!

Active as entrepreneur and convinced autodidact for over twenty years, I choose since many years networking and social media activities.

Throughout this long period I was active in the commercial sector; insurance, real estate, health, well-being..., a wide range of knowledge, where I gained a lot of experience, expertise and know-be! Today, my main objective is to develop a global activity (Networking - Social Media - People Building) with people who have the same vision of life and quality of life to have success together!

If you need support to develop a strategy for your online presence, feel free to CONTACT ME!
Latest posts by Martin Gysler (see all)
0