May 1, 2012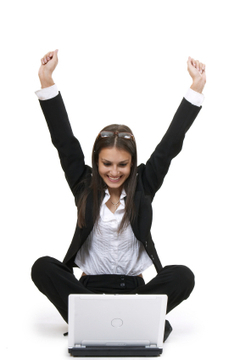 So I thought that I might write a quick review of every self-help book ever written all right here in this one little post. Simple enough. I love the easy jobs. Surely it couldn't be that hard, could it? I figured that maybe I could take the important lessons from every self-help book I've read and every life experience I've endured, condense all that into fifty key points and save everybody a whole bunch of reading time. Sure, global book sales in the self-help field might take a down-turn for a decade or so, but I'm willing to take that chance and put in a solid sixty minutes (or so) work for the good of humanity; my gift to mankind.
Selfless I know.
I thought that perhaps I could follow Stephen Covey's lead (the Seven Habits) and come up with my own list of say…
Read more: http://bit.ly/K0qqcN
See on www.craigharper.com.au
I am a NETWORKER and SOCIAL MEDIA GEEK. Entrepreneur and autodidact, I like freedom, talk about interesting stuff, music, travel, lifestyle and much more!

Active as entrepreneur and convinced autodidact for over twenty years, I choose since many years networking and social media activities.

Throughout this long period I was active in the commercial sector; insurance, real estate, health, well-being..., a wide range of knowledge, where I gained a lot of experience, expertise and know-be! Today, my main objective is to develop a global activity (Networking - Social Media - People Building) with people who have the same vision of life and quality of life to have success together!

If you need support to develop a strategy for your online presence, feel free to CONTACT ME!
Latest posts by Martin Gysler (see all)
0