May 1, 2012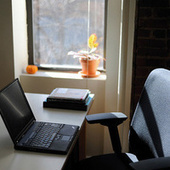 February 1st, 2009, was a very memorable day for me. It was the day I arrived back at my family home in Newcastle, England, to start working for myself full-time.
I had just left a job which for the previous two years saw me working with companies like Nissan, Hewlett Packard and Land Rover as their social media manager. My position in the rat race was actually an awesome one, but it was nothing compared to being my own boss.
As some people here don't care about making their living from the internet, I understand that this post will not be for everybody. However, if you've just made the leap to working for yourself, currently run your own business, or you're looking to make your money online in the future, this article may be just what you need.
13 Lessons from 18 Months of Self-Employment…
Read more: http://lifehac.kr/K0q99M
See on lifehacker.com
I am a NETWORKER and SOCIAL MEDIA GEEK. Entrepreneur and autodidact, I like freedom, talk about interesting stuff, music, travel, lifestyle and much more!

Active as entrepreneur and convinced autodidact for over twenty years, I choose since many years networking and social media activities.

Throughout this long period I was active in the commercial sector; insurance, real estate, health, well-being..., a wide range of knowledge, where I gained a lot of experience, expertise and know-be! Today, my main objective is to develop a global activity (Networking - Social Media - People Building) with people who have the same vision of life and quality of life to have success together!

If you need support to develop a strategy for your online presence, feel free to CONTACT ME!
Latest posts by Martin Gysler (see all)
0