Mar 27, 2012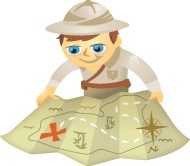 Have you been able to turn your fans and followers into active prospects?
Are you interested in monetizing the social media channel?
Keep reading for five tips to turn fans and followers into a revenue channel.
But first…
Do Fans Mean Business?

Marketers have made tremendous strides in growing their audiences on social media channels. There have been concerns over whether social media could only be successful in business-to-consumer (B2C) companies, but we're starting to see great case studies in both business-to-business (B2B) and business-to-consumer (B2C) brands…
Read more: http://www.socialmediaexaminer.com/5-tips-for-moving-social-media-leads-into-the-sales-funnel/
Via www.socialmediaexaminer.com
I am a NETWORKER and SOCIAL MEDIA GEEK. Entrepreneur and autodidact, I like freedom, talk about interesting stuff, music, travel, lifestyle and much more!

Active as entrepreneur and convinced autodidact for over twenty years, I choose since many years networking and social media activities.

Throughout this long period I was active in the commercial sector; insurance, real estate, health, well-being..., a wide range of knowledge, where I gained a lot of experience, expertise and know-be! Today, my main objective is to develop a global activity (Networking - Social Media - People Building) with people who have the same vision of life and quality of life to have success together!

If you need support to develop a strategy for your online presence, feel free to CONTACT ME!
Latest posts by Martin Gysler (see all)
0