Mar 26, 2012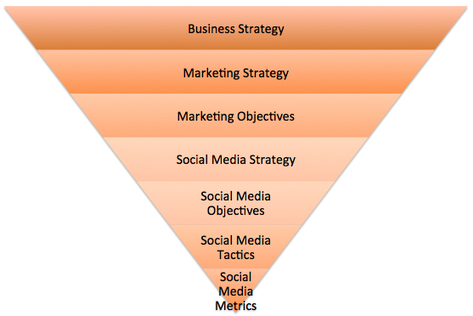 Un "affrontement" entre Jay Baer et Guy Kawasaki… vraiment intéressant et cela donne à réflechir sur le monde des médias sociaux. [note mg]
Is Social media strategy required for all business? Or can you just get started? Jay Baer examines social media strategy and provides a social media ROI lesson.
I don't have a problem with Guy Kawasaki. I enjoy his books. His track record in business is substantial. We have friends in common. But on the subject of social media strategy, we disagree in every possible way.
Last month, Guy was interviewed (that happens a lot) in Inc. Magazine about social media, as was asked whether entrepreneurs should hire a consultant and develop a social media strategy. (edit: for clarity, this is the exact question he was asked: "Let's say an entrepreneur is new to the whole social media thing. There's a tendency to hire a consultant and formulate a plan. Is that the right approach?") To which he replied:…
Read more: http://bit.ly/GT9LCK
Via www.convinceandconvert.com
I am a NETWORKER and SOCIAL MEDIA GEEK. Entrepreneur and autodidact, I like freedom, talk about interesting stuff, music, travel, lifestyle and much more!

Active as entrepreneur and convinced autodidact for over twenty years, I choose since many years networking and social media activities.

Throughout this long period I was active in the commercial sector; insurance, real estate, health, well-being..., a wide range of knowledge, where I gained a lot of experience, expertise and know-be! Today, my main objective is to develop a global activity (Networking - Social Media - People Building) with people who have the same vision of life and quality of life to have success together!

If you need support to develop a strategy for your online presence, feel free to CONTACT ME!
Latest posts by Martin Gysler (see all)
0