Mar 21, 2012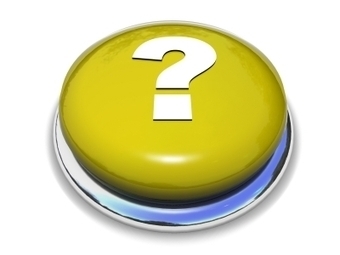 As a specialist in social media you should be able to answer these 52 questions … and if you are looking for a company that will take care of your social media, you should ask them… there's a lot of work ahead! [note mg]
Confession time: I have a really hard time getting started. There's just something about those awkward first steps that makes me delay projects as long as I possibly can. For example, last month I finally fixed the check engine light in my car so that I could get it inspected. It was actually pretty excited since the light had been on since October.
Of 2008. I wish I was kidding.
It's not that I'm irresponsible, that I don't value my safety or even that I didn't know I was potentially creating a bigger problem – it's that taking the first step and committing to something is scary. And it's especially scary if you don't know where to start. Because the not knowing makes you feel dumb. And no one likes to feel dumb.
Read more: http://outspokenmedia.com/social-media/quesitons-hiring-a-social-media-company/
I am a NETWORKER and SOCIAL MEDIA GEEK. Entrepreneur and autodidact, I like freedom, talk about interesting stuff, music, travel, lifestyle and much more!

Active as entrepreneur and convinced autodidact for over twenty years, I choose since many years networking and social media activities.

Throughout this long period I was active in the commercial sector; insurance, real estate, health, well-being..., a wide range of knowledge, where I gained a lot of experience, expertise and know-be! Today, my main objective is to develop a global activity (Networking - Social Media - People Building) with people who have the same vision of life and quality of life to have success together!

If you need support to develop a strategy for your online presence, feel free to CONTACT ME!
Latest posts by Martin Gysler (see all)
0