Mar 20, 2012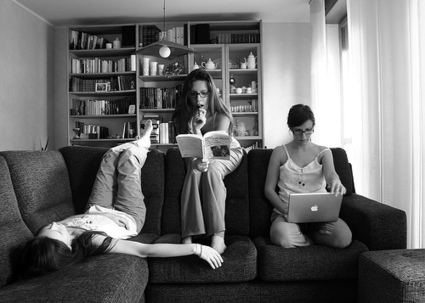 Another interesting post about this very hot subject…! [note mg]
Do you put off doing things that would bring you closer to your desired goals? I know I do. But why are we so foolish?
It has something to do with how our daily responsibilities overwhelm us. In the midst of all the important things we know we need to do, we somehow convince ourselves that none of these things need to be done right now. In other words, we decide that some peace and relaxation in the short term is what's most important.
So we take another break, read another blog post, watch another TV show and just kick back and relax. And life is blissfully dandy… for a little while.
But then suddenly the inevitable deadline has arrived. Ahhh! It's panic time!
So here are 7 common causes and proven cures procrastination. I'm hoping these tips help you avoid that insane moment of panic.
Read more: http://www.marcandangel.com/2010/11/22/7-common-causes-and-proven-cures-for-procrastination/
I am a NETWORKER and SOCIAL MEDIA GEEK. Entrepreneur and autodidact, I like freedom, talk about interesting stuff, music, travel, lifestyle and much more!

Active as entrepreneur and convinced autodidact for over twenty years, I choose since many years networking and social media activities.

Throughout this long period I was active in the commercial sector; insurance, real estate, health, well-being..., a wide range of knowledge, where I gained a lot of experience, expertise and know-be! Today, my main objective is to develop a global activity (Networking - Social Media - People Building) with people who have the same vision of life and quality of life to have success together!

If you need support to develop a strategy for your online presence, feel free to CONTACT ME!
Latest posts by Martin Gysler (see all)
0