Mar 19, 2012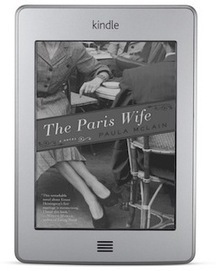 If you plan to write and publish your own eBook, this article will be of great value and give you much information. [note mg]
With the seven steps contained in this article, you'll never have to read another one on publishing to Amazon's Kindle platform ever again.
I have returned from the fiery abyss of writing my first eBook and uploading it on Kindle, and I bring you this message:
It's not that bad.
But why write and publish an eBook? If you're an online marketer, entrepreneur, writer, blogger, or maybe a chef, what's the point? Here's what I've found:
It's time to prove your authority. You have an incredible, life-changing idea? You won't find a better time for your words to spread like wildfire to inspire and empower, if executed correctly…
Read more: http://www.copyblogger.com/how-to-publish-kindle-ebook/
I am a NETWORKER and SOCIAL MEDIA GEEK. Entrepreneur and autodidact, I like freedom, talk about interesting stuff, music, travel, lifestyle and much more!

Active as entrepreneur and convinced autodidact for over twenty years, I choose since many years networking and social media activities.

Throughout this long period I was active in the commercial sector; insurance, real estate, health, well-being..., a wide range of knowledge, where I gained a lot of experience, expertise and know-be! Today, my main objective is to develop a global activity (Networking - Social Media - People Building) with people who have the same vision of life and quality of life to have success together!

If you need support to develop a strategy for your online presence, feel free to CONTACT ME!
Latest posts by Martin Gysler (see all)
0