Mar 8, 2012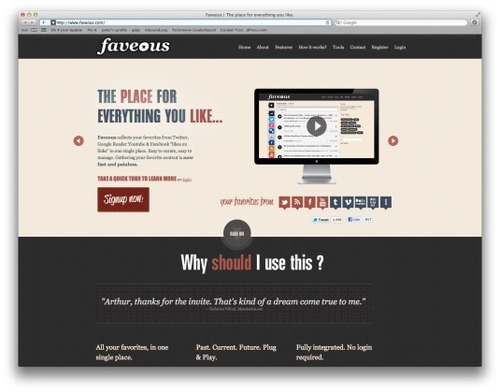 By Chris McConnell – http://bit.ly/z68ide @DailyTekk
There's so much information online just begging to be curated: news, social media, images, video, websites… the list goes on.
Just a few years ago, tools used for reading and consuming content were Google Reader, StumbleUpon, Digg, Delicious… you know all the big names.
Here are some great new tools to read and share your favorite content.
Whether you are a business or  person who just likes to stay on top of the latest news, a blogger who needs a way to organize the vast amount of information that comes my way or a person who just enjoys sharing what they find with others you'll love this list.
Tech-savvy readers may know of some of these tools already but I'm guessing there's plenty of new sites and services here for you to discover.
Via dailytekk.com
Founder and CEO of Internet Billboards. A futurist and serial entrepreneur, as well as a professional fitness trainer, martial artist, and business strategist. Helped to develop inbound advertising. An avid content curator who enjoys finding those digital gems out there in cyberspace and sharing them with others.
Latest posts by Tom George (see all)
0