Feb 6, 2012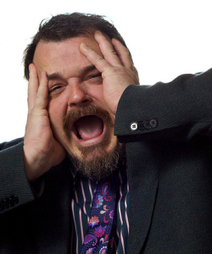 Start a new business can become a real headache and especially a great source of stress. As you might imagine, this is not the best way to be effective. In this post you will find a guide that tells you what you should avoid in your new business activity to have as little stress as possible. [note Martin Gysler]
I quit my job in 2011 to build my own business. I was in for a bumpy ride – and I knew it. In an effort to obtain results at any cost, l adopted work habits that stressed me out and impacted my productivity.
Thankfully, I have pruned every one of them to a point where I can say that today I'm highly effective and at very healthy levels of stress.
However, in case you want to feel overwhelmed, guilty and stressed when starting your business or freelance practice in 2012, please pay close attention… hey, you may be practicing some of them already!
How to Make Sure You're Stressed Starting a Business…
Read more: http://bit.ly/xtSWsO
Via workawesome.com
I am a NETWORKER and SOCIAL MEDIA GEEK. Entrepreneur and autodidact, I like freedom, talk about interesting stuff, music, travel, lifestyle and much more!

Active as entrepreneur and convinced autodidact for over twenty years, I choose since many years networking and social media activities.

Throughout this long period I was active in the commercial sector; insurance, real estate, health, well-being..., a wide range of knowledge, where I gained a lot of experience, expertise and know-be! Today, my main objective is to develop a global activity (Networking - Social Media - People Building) with people who have the same vision of life and quality of life to have success together!

If you need support to develop a strategy for your online presence, feel free to CONTACT ME!
Latest posts by Martin Gysler (see all)
0