Dec 7, 2011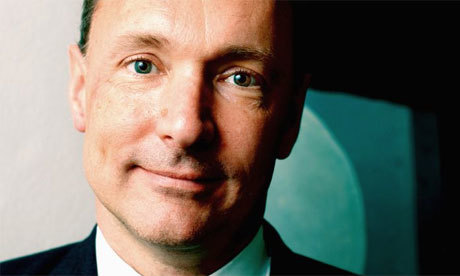 Hans de Zwart has a great post on his blog about "Managing Information Overload" and curation. 
He reports about a session delivered by Julie Wedgwood in which numerous ideas and tools about curation where shared. The case study she presented was one relative to how to manage the constant growing flow of information comign at us, and what where the approaches and results she had tried out.
After having analyzed the proposition of training people on how to better consume information, Hans reports the following second approach to managing a large quantity of good information.
"The second solution: curation and a curation framework
Berners-Lee described three principle functions of the Internet:
– Allow anyone to access any type of document
– Allow everyone to disseminate their own documents
– Allow every to organize the entire collection of documentations [curation]" So, if you think about it, curation is effectively part of the original "grand plan" and, just like the other phases, is maturing once the previous stage has fully matured.
Curation is the third age of the Internet, after access, and publishing / sharing have become accessible to everyone.
——
Hans de Zwart closes his article with some really good questions, which really need addressing:
…I have to admit though that I don't believe that her curation framework solves the problem of information overload for the true knowledge worker (i.e. for somebody like me) because it is just an extra information source.
It is an interesting extra layer on top of internal social networking tools though: basically a slower and more focused source.
Three things worry me:
1) Scalability. What happens if the internal information become so big that it can't be manually curated effectively anymore? Would it be possible to automate this? Could we use something that is similar to Summify.
2) Quality. How we know that the curator is doing a good job and the most important thing isn't missed?
3) Specificity (i.e. how personal is it). We all know that everything is miscellaneous and to me a "recommendation" should be to an individual not to a group. 
If you like these can be discussed in the comments. They are truly great questions. Thank you Hans!
Must-read: 10/10
Read the full article here:  http://blog.hansdezwart.info/2011/12/02/managing-information-overload/ 

Via blog.hansdezwart.info
Founder and CEO of Internet Billboards. A futurist and serial entrepreneur, as well as a professional fitness trainer, martial artist, and business strategist. Helped to develop inbound advertising. An avid content curator who enjoys finding those digital gems out there in cyberspace and sharing them with others.
Latest posts by Tom George (see all)
0