Nov 26, 2011
Via Scoop.it – SOCIAL MEDIA, what we think about!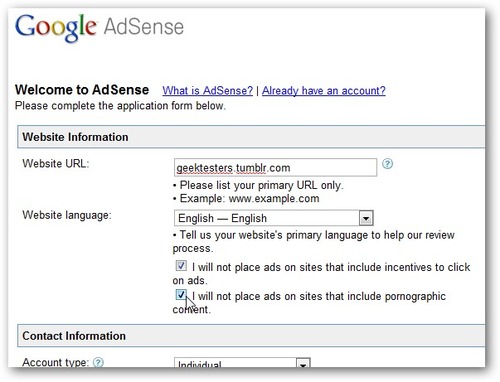 Would you like to make a bit of revenue from your blog? Here's how you can make your content work for you by adding Google AdSense to your Tumblr blog.   Blogging can be serious work, and with your easy-to-use Tumblr blog, you might be posting more than ever. You may be writing about your beautiful vacation, sharing the newest wallpaper you designed in Photoshop, or explaining how to get your dog to quit barking at frogs.   Either way, your blog takes real time, and it might be nice to make a little money from it. Google AdSense has enabled bloggers around the world to get ad revenue from their content. The Tumblr Terms of Service require that your blog be used primarily for blogging, but they do allow you to use AdSense or other ad systems as long as that's not the primary focus of your site…
Via www.howtogeek.com
Founder and CEO of Internet Billboards. A futurist and serial entrepreneur, as well as a professional fitness trainer, martial artist, and business strategist. Helped to develop inbound advertising. An avid content curator who enjoys finding those digital gems out there in cyberspace and sharing them with others.
Latest posts by Tom George (see all)
0